Welcome to Tazza Di Risa
Tazza di Risa has been providing quality, exceptional taste frappe and chai mixes for coffee shops since 2010. As a part of Daily Java Solutions, we stand for coffee with a purpose, helping the coffee industry grow and thrive through the highest high quality products and training. Take your menu to the next level with our selection of easy blended mixes.
Request a sample pack today!
Request a Free Sample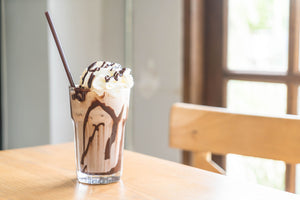 Experience the irresistible joy of our meticulously crafted frappe and chai mixes, delivering the perfect drinks to your customers.